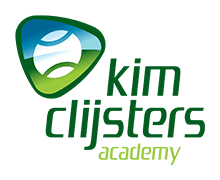 Train in the Ancient and Beautiful City of Bree, Belgium
Experience the powerful teaching techniques of the Kim Clijsters Academy and be a part of the movement to support competitive female athletes.
Day 1, May 23rd
Morning

Arrival at the Kim Clijsters Academy (Bree, Belgium)

Afternoon

Welcome reception at Kim Clijsters Academy
City tour of Bree, Belgium

Evening

Dinner with key figures from WTCA and KC Academy
Accommodations at quaint Casa Ciolina
Day 2, May 24th
Morning

2-hour coaching session with Kim Clijsters' personal coach, Carl Maes

Afternoon

Lunch at the Academy with Kim Clijsters and coaches
Historical walking tour of nearby Hasselt

Evening

Dinner in Hasselt with WTCA
Day 3, May 25th
Morning

2 hour train & play session with former WTA #1, Kim Clijsters

Afternoon

Farewell lunch at Kim Clijsters Academy

Evening

Check-in to Paris hotel  (accommodations 4-star and above)
Free evening in Paris (recommendations and reservations made by ETT)
Day 4, May 26th
Morning

WTCA Conference: breakfast and conversation with the world's top coaches on best practices
for coaching young women

Afternoon

Paris walking tour
Tennis exchange with the prestigious Lagardère Paris Racing Club

Evening
Day 5, May 27th
Morning

Breakfast at hote
Private transfer to Roland Garros stadium

Afternoon
Evening

Farewell dinner with WTCA leadership and supporters
Interested?
Fill out the form to get more information.